YouGov has polled more than 1,000 respondents in Australia on a weekly basis and found out those who have watched MasterChef Australia to see how respondents think about the show's judges giving advice to contestants. We launch the poll every Monday night, after the Monday's Pressure Test airs, and the poll results will be released every Thursday at 2pm Sydney time, before the Thursday's elimination. See if audience care about the show's judge being not fair!
Q. What do you think about the issue last week around one of the judges giving advice to a contestant during a pressure test?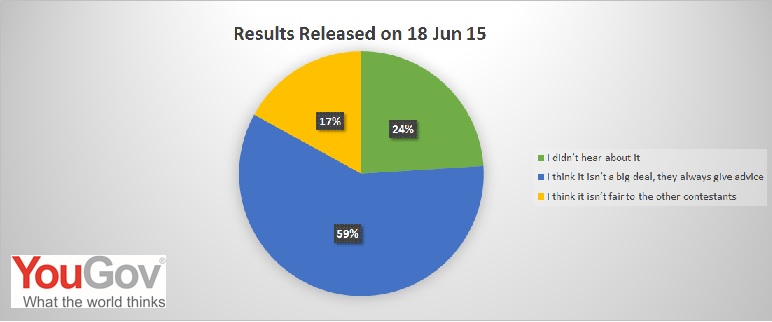 *Data last updated on 18 Jun 2015, 2pm Sydney time.