This month, retailing behemoth 7-Eleven is the brand that has achieved the greatest uplift in its Ad Awareness score (whether someone has seen its advert in the past two weeks) in Thailand.
The convenience store's latest ad campaign sees 7-Eleven leveraging the popular trend for episodic advertising to great effect. The 10-episode campaign, launched last month, has lifted 7-Eleven's Ad Awareness score by five points over the past month, from 71 to 76.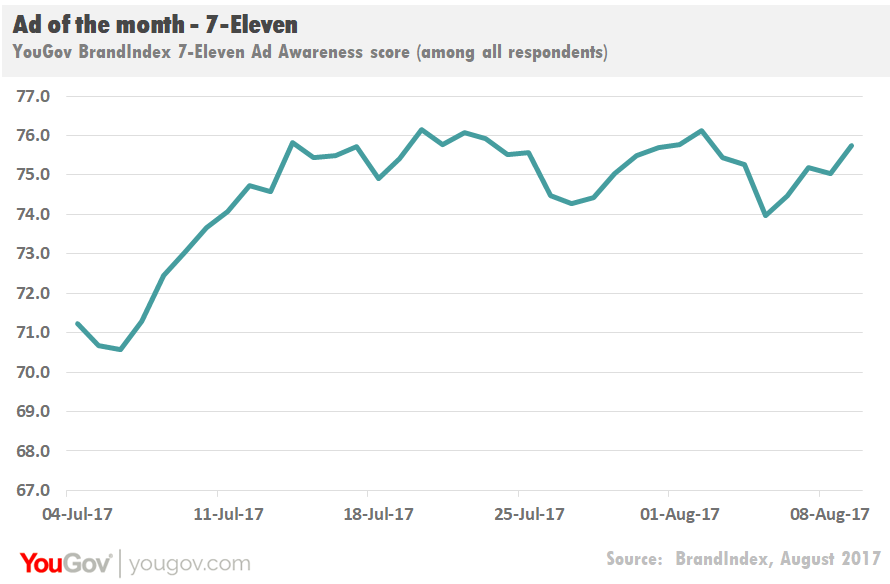 The most significant spike happened in the days following the campaign's launch on 6 July, moving from 71 on 6 July to 74 on 10 July. During the same period, 7-Eleven's Reputation score jumped from 24 to 28, suggesting that not only is the advertising campaign on consumers' horizon but that it is also improving the brand's image.
This bodes well for the retailer, which is known for its dynamic approach to its product range and store services. One of the latest in-store additions, freshly cooked omelettes, also caused a stir this month and was met with mixed reviews but much buzz on social media.
While the advertising campaign has certainly been a success, 7-Eleven has a tough job ahead to please some of the omelettes' critics.