New YouGov data also reveals that one in five Aussies sleep with a comfort object
Sleep plays a big role in our everyday lives, but one in three Australians are not getting enough shut-eye, new YouGov research finds.
According to Optimum Sleep the average adult should get between seven and eight hours sleep a night. But while the data shows that while two in three (68%) achieve this, one in three (32%) Australians do not.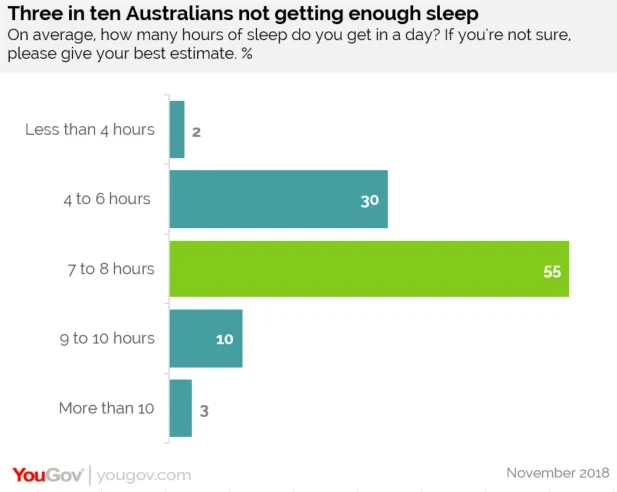 YouGov's data shows that approaching six in ten (58%) Australians take less than 30 minutes to fall asleep, and a third (32%) take less than an hour. The remaining one in ten (10%) take more than an hour to drift off. Women appear to have more trouble falling asleep than men, with 13% taking more than an hour to fall asleep, compared to 7% of men.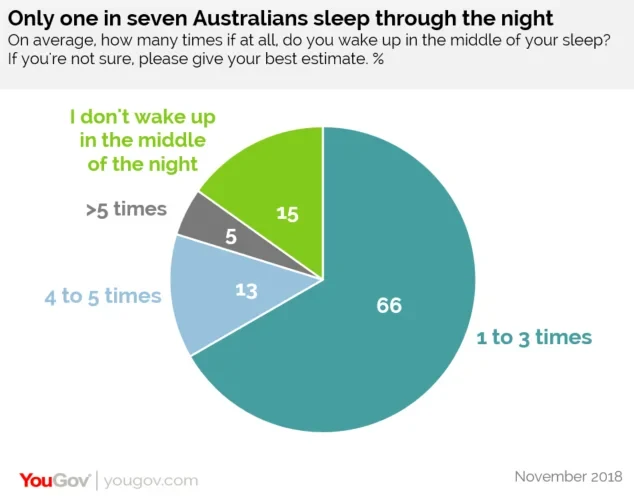 The research also reveals that over eight in ten (85%) of Australians wake up at least once a night, while the remaining 15% sleep through. Those who sleep through the night are more likely than the population as a whole to describe their quality of sleep as good (37% compared to 28%). Men also appear to be sleeping better than women, with four in ten (41%) describing their sleep as good compared to three in ten (33%) of women.
YouGov's study also finds that one in five (20%) of Australians sleep with a 'comfort object' (some sort of stuffed toy or security blanket). Younger Australians (those aged 18 to 24) are likely than older Australians (aged 45 and above) to do so (41% vs. 8%). Those who sleep with a 'comfort object' also appear to sleep better than those who don't (51% vs. 34% who describe their quality of sleep as good).
Jake Gammon, Head of YouGov Omnibus in APAC commented: "This research suggests that many Australians are not getting enough sleep, which may help explain why so few people describe their quality of sleep as good. While men are sleeping better than women, it's clear that those sleeping with comfort objects are the most likely to get a good night's sleep."