YouGov has polled more than 1,000 respondents in Australia on a weekly basis and found out those who have watched MasterChef Australia to see what made them think as the most exciting challenge in the show. We launch the poll every Monday night, after the Monday's Pressure Test airs, and the poll results will be released every Thursday at 2pm Sydney time, before the Thursday's elimination. See which type of challenge Aussies like to watch!
Q.What type of challenge makes you most excited to watch MasterChef?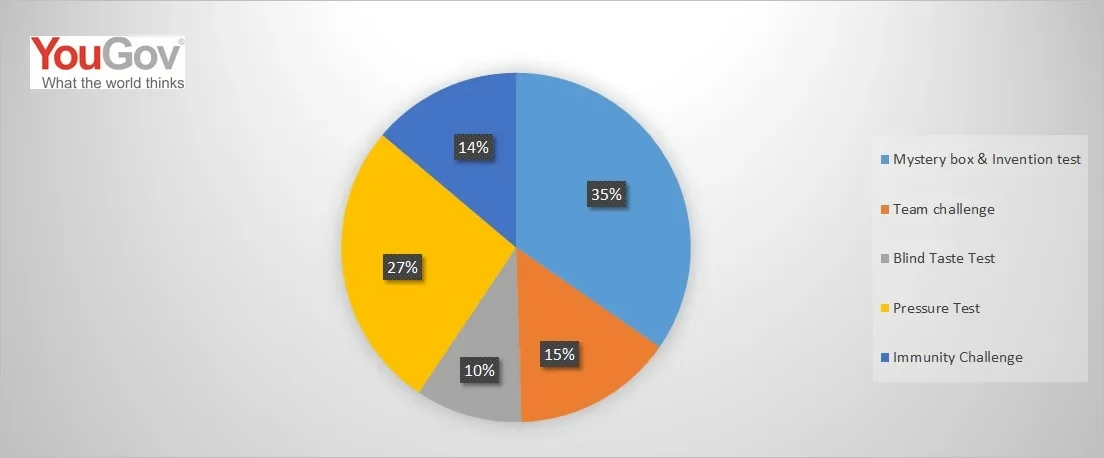 *Data last updated on 23 July 2015, 2pm Sydney time.