Humanitarians are more globally admired than top world leaders like Barack Obama and Queen Elizabeth II, according to a new poll of 25,000 people in 23 countries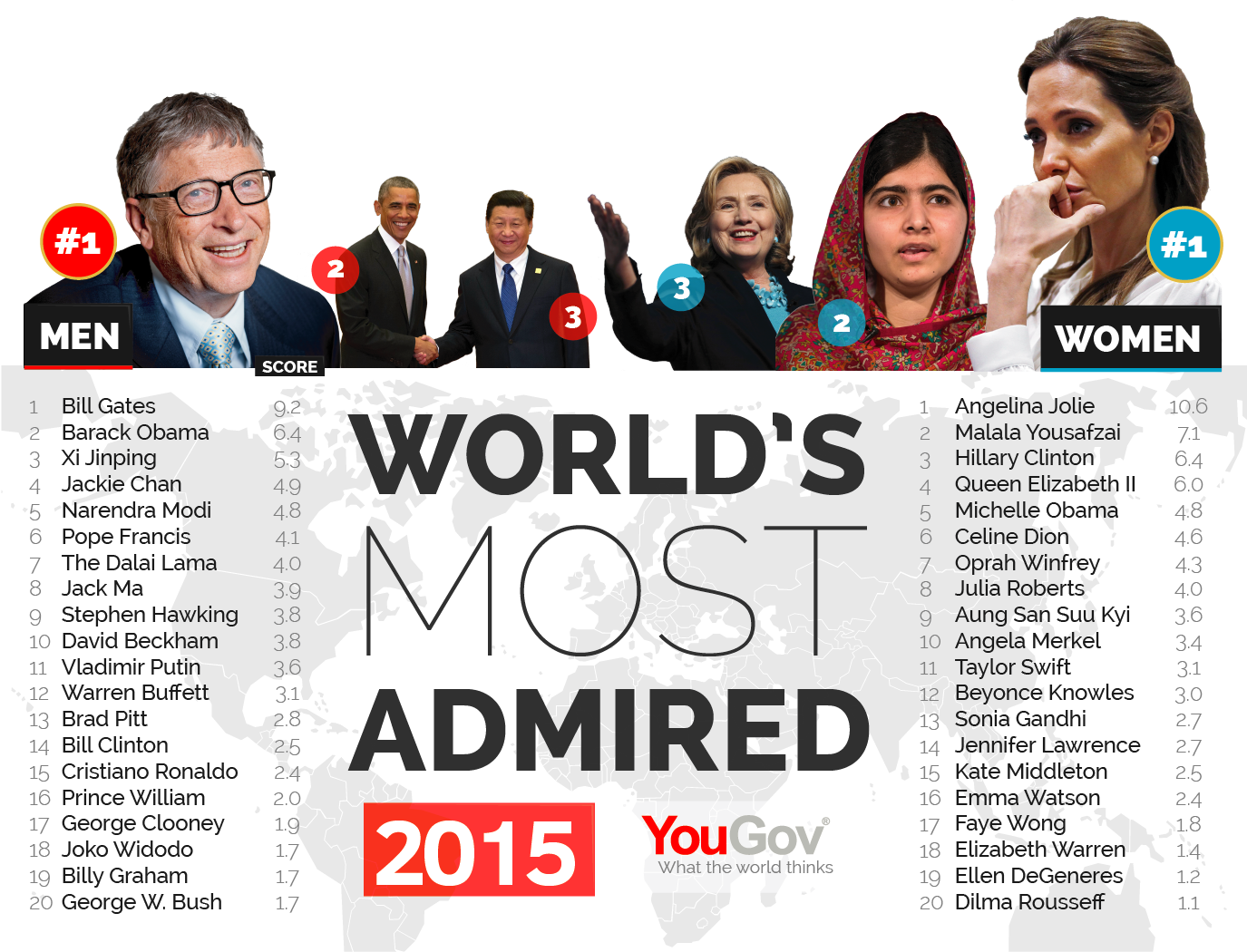 Since retiring as chairman of Microsoft, Gates has donated billions of dollars of his wealth to causes like expanding educational opportunity and eliminating extreme poverty around the world, mostly through a foundation he founded with his wife, Melinda Gates. Jolie, who previously built a career as one of the highest-paid actresses in Hollywood, has also made a name promoting humanitarian causes, including serving as a Special Envoy for the United Nations High Commissioner for Refugees.
Lower on the list is a mix of world leaders, sports stars and other celebrities.
Click here to read more on the world's top 20 most admired 2015
Singapore's Most Admired 2015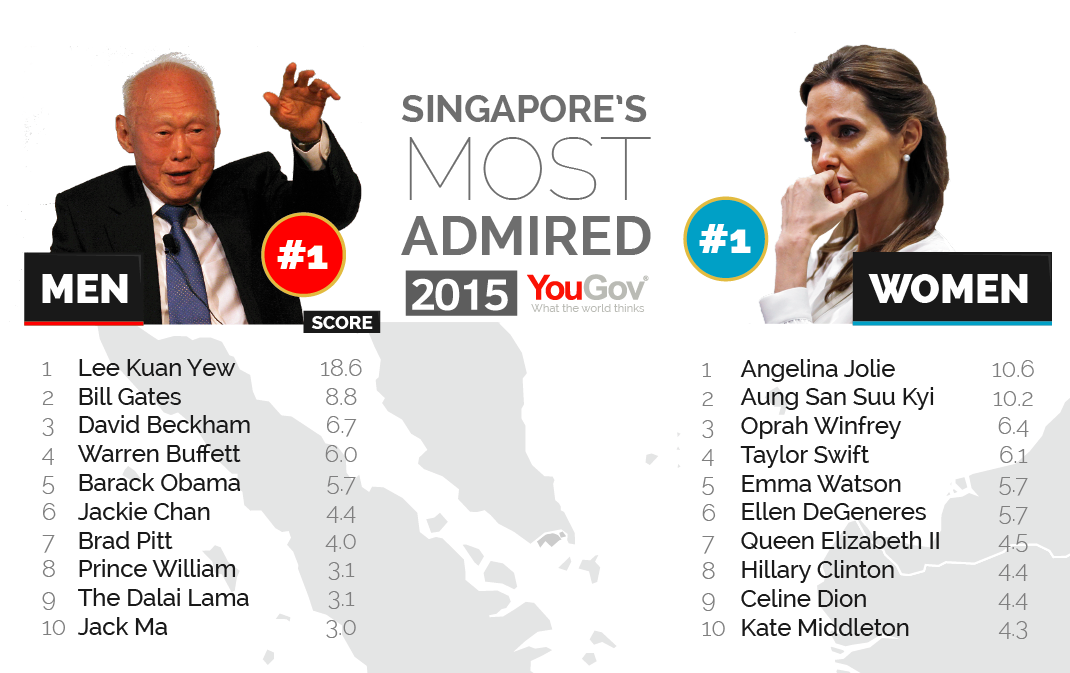 Bill Gates may be the most admired man in the world but in Singapore, that title belongs to Lee Kuan Yew. Mr. Lee is the first and longest serving prime minister in the history of the country. After stepping down as Prime Minister, Mr. Lee remained in the government and still serves as a member of the government to this day. It is fitting that as Singapore celebrates its 50th year of independence that Mr. Lee is seen as the most admired man in Singapore.
David Beckham, former professional footballer is in third followed closely by billionaire investor, Warren Buffet (4) and US President Barrack Obama (5).
Angelina Jolie (Hollywood actress known for her humanitarian work) is voted top of the list in Singapore, just slightly ahead of Myanmar politician and Nobel Peace Prize recipient, Aung San Suu Kyi. Known for her non-violent struggle for democracy and human rights, Aung San Suu Kyi was released from house arrest in 2010 and is now a current member of parliament having won a by-election in 2012.
Singer Taylor Swift who recently had a concert in Singapore is fourth, followed by actress Emma Watson and comedian Ellen DeGeneres while British royalty Queen Elizabeth II (7) and the Duchess of Cambridge (10) make up the rest of the list.
Click here to read more on how we did it