Investigating Consumer Perception on the Evolution of Digital Payment Method
---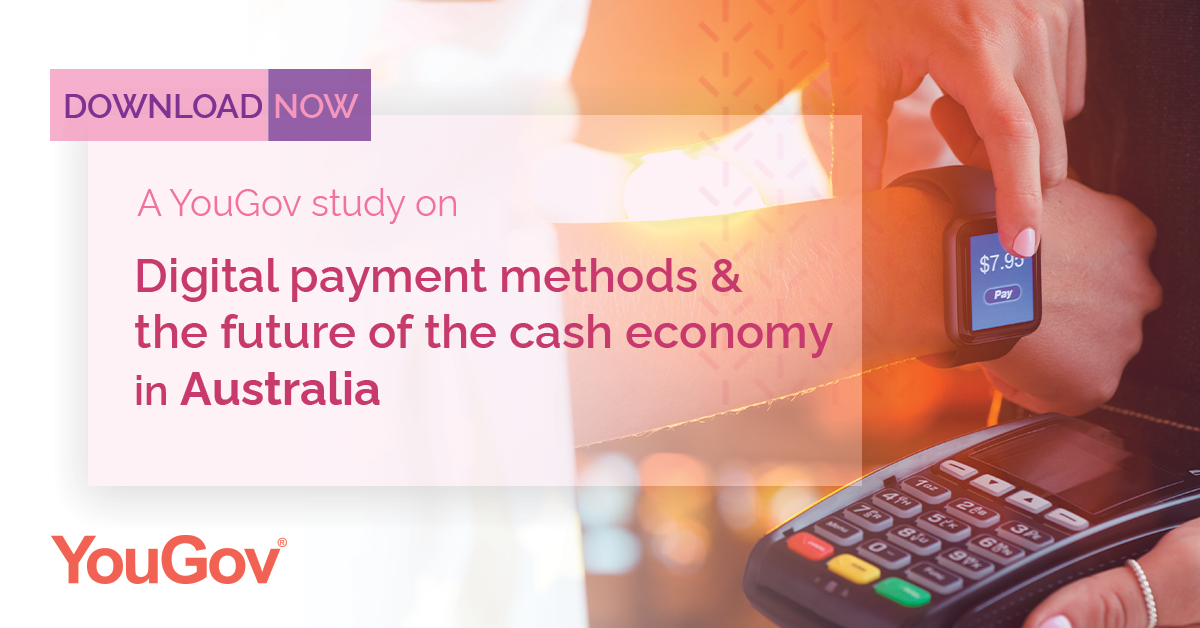 The emerge of the Internet and mobile devices has disrupted the payment method in the past decade. Cash is no longer the predominant payment method. Instead, mobile payment apps are rapidly becoming mainstream, with one in four Australians regularly using it for everyday transaction. Digital payment has made transaction easy. But at the same time, are consumers all ready to embrace a cashless society?
YouGov, an international data and analytics group, has recently conducted a survey on 1,079 Australians to investigate how consumers perceive the evolution of digital payment method. Our latest report looks into various payment methods in Australia, with an aim to provide the industry players some insights about the future of the cash economy in Australia.
This YouGov report covers the following topics:
Common payment methods used in Australia across different age groups
Preferred payment methods and reasons behind
Consumers' concerns over the use of digital payment app
Largest payment consumers feel comfortable making with a digital payment app
Developments that would facilitate digital payment app uptake
Consumers' expected timeline for a cashless society
Download now and learn more!

Photo source: Getty Image